Hi, I have been thinking of writing here for a wile since I have seen there are some nice 540i E34 with 6speed manual gearbox in Estonia.
I have a registry for E34 540i/6 made there were 3203 made in the following versions;
HE51 LHD European Limousine; 797pc
HE52 RHD European Limousine; 249pc
HE53 LHD NortH-American Limousine; 1524pc
HK31 LHD European Touring; 499pc
HK32 RHD European Touring; 62pc
HE98 RHD South-African Limousine; 72pc (Made in Rosslyn South Africa)
HE51 has VIN series; BJ12000-BJ12833 with some VIN skipped.
HK31 has VIN series; GB45000-GB45541 with some VIN skipped.
I own three 540i/6 myself, I have owned another four
http://www.garaget.org/Stephan735i/cars
Any information/pictures about 540i/6 in Estonia is interesting.
A specially this one #669/797
http://www.bimmerwerkz.com/forum/5-seri ... 21629.html
One of only seven 540i/6 HE51 with factory EDCIII/Nürburgring suspension the picture is from 2004 but I checked the car is still in Estonia VIN BJ12687
I own the only other Arktissilber with EDCIII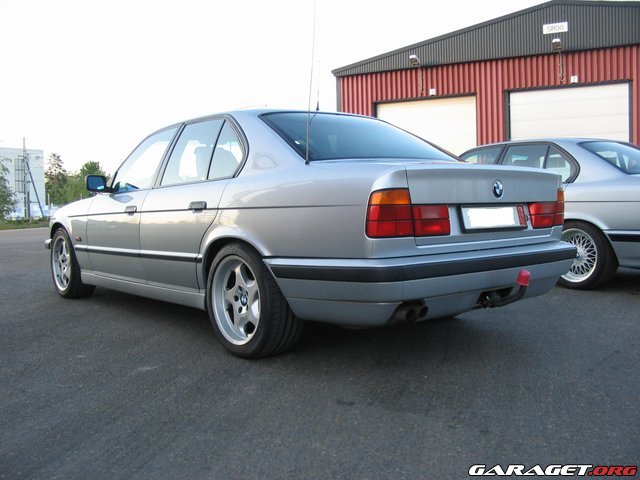 ex M GMBH test car (with a 4583cm3 350BHP engine) then sold to Polizei in Stuttgart (with original 3982cm3) I'm the third owner it also have 90 liter fuel tank, 1994 M5 brakes, M System II 8+9x17", LSD and a lot more 143tkm.
This one is also nice #451/797
VIN BJ12471 one of 21 in 314 Hellrot
I know that #714/797 with VIN BJ12734 was in Estonia 2006 a Cosmosschwarz with 3rd brake light.
There should be more 540i/6 E34 in Estonia do you guys know which?
Here is my favourite, I have owned it for almost 10 years #774/797 Cosmosschwarz/Silbergrau Hell with 337 M Sport Package
Kind Regards
Stephan
Sweden